Can Fertility Hypnosis Help Me Get Pregnant?
Help me get pregnant. This is a request many hypnotherapists have been asked in the last decade. Even more so since 2020. Stress, anxiety and depression can be difficult to manage. It can be even more difficult without the right support. Certainly it's very common for these issues to come up when you're trying to get pregnant. Understanding how stress and anxiety affect human biology is complex. But still, studies show that stress may impact her ability to get pregnant. Fertility hypnosis is not medically proven. Even still, it's proving astounding results. Consequently, more women who have been diagnosed with infertility are asking, "if fertility hypnosis has helped women get pregnant, how can it help me get pregnant, too?" In this blog post we share how hypnosis supports women. We also share with astounding mind body fertility results. We even share a quiz to see if fertility hypnosis is for you.
Yoga, meditation, acupuncture and counseling are stress relieving tools. Yet, hypnotherapy for fertility shares long lasting and rapid results. In the following paragraphs, we share astounding mind-body fertility research results.
Hypnosis for fertility helps women cope with fertility challenges. It is also helps women break through their infertility and get pregnant.
>> Is hypnosis for you, too?

HELP ME GET PREGNANT WITH FERTILITY HYPNOSIS
A Hypnotherapist uses relaxation techniques to bypass the critical factor of the mind.
Consequently
, they can access the subconscious. Your deep belief system, emotions, habits, imagination, intuition are available to navigate. It all lives in the subconscious. The subconscious can reveal deep rooted issues and can transform neuropathways, for instance.
COMMON HYPNOSIS FOR FERTILITY GOALS
There are two common goals women have when they look to fertility hypnosis to help them get pregnant: 
Reduce stress
Break Through Infertility and Get Pregnant
In the next section we will go over how hypnosis for fertility is used to reach these goals.
HYPNOSIS CAN HELP ME REDUCE STRESS AS I TRY TO GET PREGNANT
It's important to understand what hypnosis is and also
what it isn't.
Firstly

, hypnosis is

simply

meditation with a goal. 

Secondly

, it is a natural, non-invasive and non-medicated way to reduce anxiety and stress

.

Thirdly

, hypnosis is not mind control. It's not amnesia. It's not something you "get stuck" in.

It's

simply

mental reconditioning. As a  results, hypnosis can provide healing.
Being told to "
just
relax" isn't helpful.
However
, studies show that high levels of stress can shut down systems that aren't required for survival
. Stress can even shut down the system that controls the reproductive system. 
Additionally, stress can disturb the connection between your brain and your reproductive system. As a result, this can cause sporadic ovulation, hormone regulation and missed periods. This explains why you can have a late period when you've
been stressed
out. 
Studies show that women who have symptoms of fertility-related stress experience the kinds of symptoms seen those with serious illnesses like HIV and cancer:


Infertility and High Levels of Stress in Women
Infertility can cause high level of stress in women. It's often described as an emotional roller-coaster.
Subsequently
, fertility challenges puts most women in constant fight or flight. As a result, this puts these women at risk for a high perceived level of stress and anxiety.
When you stress, your brain messages your body by activating hormone control centers. Your hormone control centers then release stress hormones like cortisol into your bloodstream. This creates physiological changes. Changes may include increased heart rate, perspiration, high blood pressure or shallow breathing.
Our bodies have these built in systems that offered protection in our primitive days. L
iterally
to run from lions, tigers and bears. But today, our brains
are conditioned
to stress in everyday situations.
Fight or flight can
trigger
from something as
seemingly
harmless as traffic
.
A study shows stress levels can increase the more time goes by without
successfully
conceiving
.
Change how you feel with Hypnosis.
Hypnosis by nature is deeply relaxing. It is a natural and safe way for you to reduce anxiety while navigating natural fertility. A 2017 review found that hypnosis has an immediate and prolonged effect on people undergoing medical treatments. Hypnotherapy was especially beneficial for those with procedure-related anxiety.
Learning how to feel calm takes similar mental effort as it does to learn anything new. The Hypnotherapist guides the client to experience calm way of being. During this mental experience, new neuropathways form.
All this to say, women can reduce stress level for prolonged periods of time in the same situations that
previously
caused them stress
. This transformation hardwires with
sufficient
neural reinforcement of the neuropathways.
BREAK THROUGH INFERTILITY AND GET PREGNANT
There are enough studies that support a mind-body connection.
While the mind-body
fertility
connection is complex, what we see is women who receive programs as such achieve pregnancy at a higher rate
.
In a
federally
funded study conducted by the Domar Center of Women's Mind Body Health, 55% of
previously
labeled infertile women became pregnant after 6 months of a mind-body fertility program
.
Her World Hypnosis conducted a trial study on the Fertility Frequency Code and it's trial results in 50% of
previously
labeled infertile women got pregnant within the first 12 weeks of the program
. 


>> Is hypnosis for you, too? Click HERE to find out now.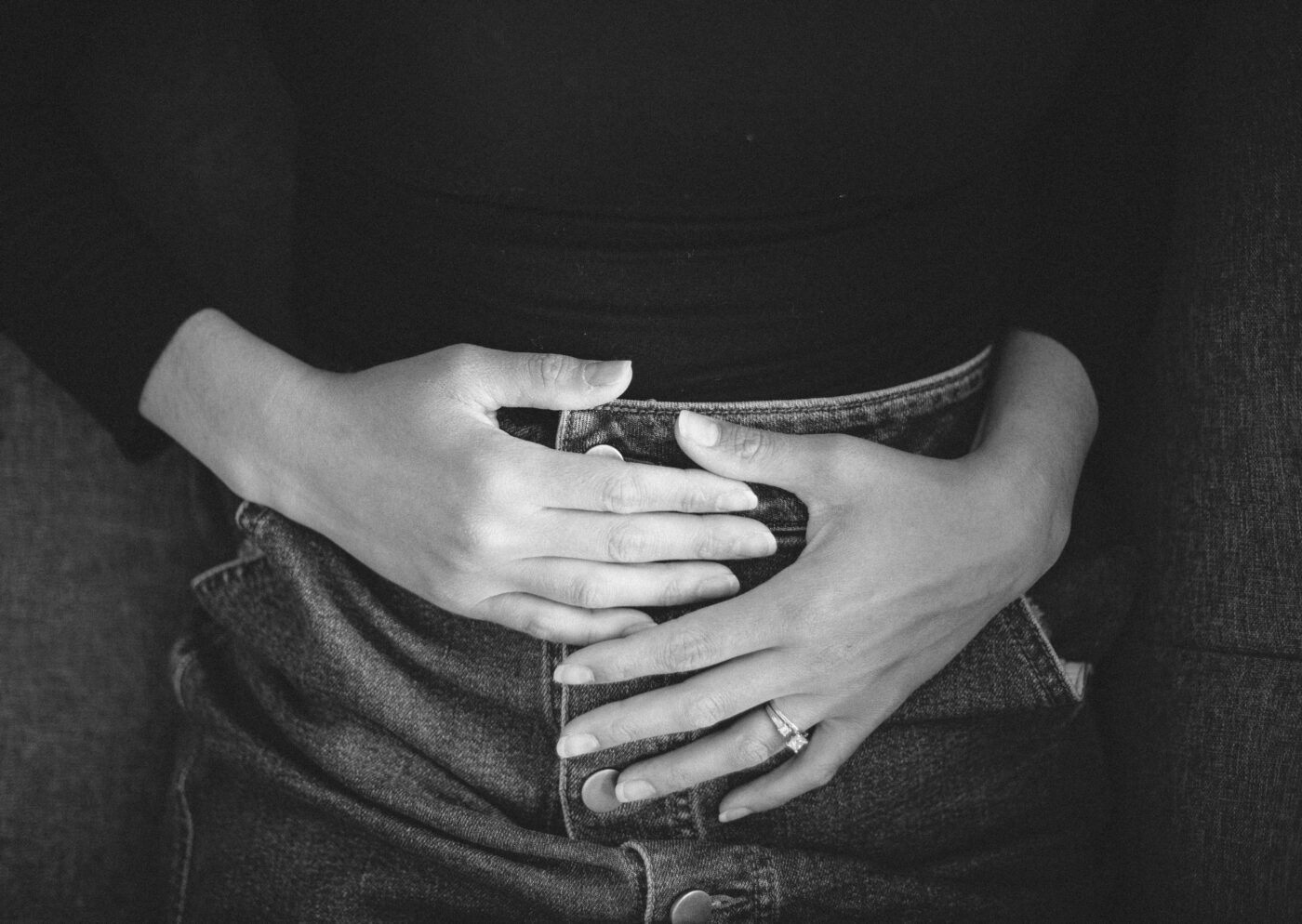 TRYING TO GET PREGNANT WITH SUBSCONSCIOUS LIMITING BELIEFS
Women who desire to become pregnant but also have limiting beliefs related to having the baby, their mind will accept these as truths
.
Some limiting belief examples are:


Lack of belief in physical ability
A diagnosis
Lack of Finances to support a baby
Fear of pregnancy
Fear of labor
Fear of family dynamic change
Women trying to conceive often define themselves by a diagnosis and believe that they can't get better or succeed at pregnancy
.
Other women may have a belief that things have always been and will always be difficult for them. There are even women who desire to be a mother but have fear of pregnancy. These limiting beliefs can act like a block to conceiving.
Subsequently
, limiting beliefs create a conflicting message between the conscious and unconscious mind. Her World Hypnosis refers to these as Baby Blocks.
WHAT TO EXPECT DURING A FERTILITY HYPNOTHERAY SESSION
The circle of Fertility Hypnotherapists is intimate; each one having their own unique processes and methods. Despite differences in process, there seems to be a consistent approach. Many Fertility Hypnotherapists use a form of RRT (Rapid Transformational Therapy) and regression therapy to source the Baby Block. The Baby Block could have been created from a very traumatic experience in her life or it could have been instilled within a seemingly pleasant memory. Once the source of the Baby Block is revealed, it is cross checked by the Hypnotherapist. The Hypnotherapists uses their training to reprogram the Baby Block into a helpful belief that embraces and supports your goal of becoming pregnant.
Following this transformative session, it is imperative that you are provided sessions or recordings to reinforce the transformation. The transformative session creates new neuropathways. Therefore,  you hardwire your new belief system and increase your fertility frequency.
WHERE TO FIND A FERTILITY HYPNOTHERAPIST - SUPPORT AS YOU TRY TO GET PREGNANT
Her World Hypnosis makes it easy to start hypnosis for fertility. You can schedule a consultation for private hypnotherapy sessions with our Founder and Lead Hypnotherapist, Natalia Griffin. Due to the nature of fertility, there is a 12-session minimum for a total investment of $2,400. If you reside in Colorado, sessions can be scheduled in person. 90% of our clients take their session virtually or are phone sessions. We currently have clients in South Africa, England, Canada  and the United States.
To search for a Hypnotherapist near you for in-persons private sessions you can use this directory.
STILL NOT SURE IF HYPNOSIS FOR FERTILITY IS FOR YOU?
Take this eye-opening 3-minute quiz with immediate answers to find out now if Hypnosis for Fertility is for you. If it is, you'll be provided with an exclusive opportunity to access Her World's digital fertility hypnotherapy membership, The PATHWAY.
You could start HypnoFertility today.
Can hypnosis help you get pregnant? Take me to the quiz now.